Episode 7 - DKTV Podcast | Hosted By Zel McCarthy & Katie Bain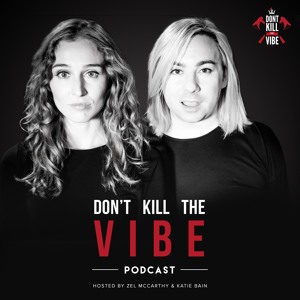 Uploader : Don't Kill The Vibe
Source : Soundcloud
Published at : 2016/11/18 02:20:49 +0000
Song Details
Song title : Episode 7 - DKTV Podcast | Hosted by Zel McCarthy & Katie Bain
Genre : Entertainment
Duration : 01:09:00
File size : 157.93 MB
Downloaded : 4
Played : 274
It's a confusing time in America but Zel and Katie are here to help you get through it. As we honor the life of clubbing pioneer David Mancuso, DKTV ponders if you can work in music with different political views. Plus, what, if anything, has changed since the massacre at Pulse Orlando five months ago and did Moby's recent "letter to America" make the right point? Plus, as America enters its orange era, we talk about Dawn Richard's red era, Soulwax's comeback, Annabel Englund's bid for Madonna's crown, and we celebrate 20 years of DJ Shadow's Endtroducing. - This week's guests: Ali Miller (PR person for Call Of Duty) Frankie Sanchez (Host of This Is Not A Letter podcast) - Music Reporter: Krystal Rodriguez (Contributing writer at Billboard Dance/Thump/Vibe) - Music: GLive & Kellow - Play A Game Courtesy of Candy Flip https://open.spotify.com/track/7Iqthel2wMtfMsRbNmbkF8 - Where to listen: http://l-e.biz/dktv-spotify http://l-e.biz/dktv-itunes http://l-e.biz/dktv-youtube http://l-e.biz/dktv-soundcloud - Let's chit chat n stuff: http://l-e.biz/dktv-twitter http://l-e.biz/dktv-instagram http://l-e.biz/dktv-facebook - Opinion Disclaimer The views and opinions expressed on this podcast are solely those of the hosts and other guests. These views and opinions do not necessarily represent those of Label Engine, CreateTV, and/or any/all contributors to this podcast.
All material is copyright to their respectful owners and no copyright infringement is intended. This file is uploaded by Don't Kill The Vibe to Soundcloud